As I have been trying to work my grandma's old serger and attempting to work on the baby blankets I've been playing around a little bit with cute ideas I've found online. Yesterday Ben surprised me with this :
What an amazing guy I got, right? :) I have been using my mom's older sewing machine the past week but kept getting increasingly frustrated when using the zigzag presser foot and stitch in general. Ugh! It kept jamming up on me. And the zigzag is the exact stitch I need to finish these blankets since I cannot get this serger to work properly. My patience level was just being cut short.
So while testing out the different stitches on my new machine I made this little ditty today.
I got it here from
Tater tots and Jello
. A craft blog that has fun and easy ideas! If you click the name you'll see her version.
Here is mine though. I went with an Americana version and changed it up a little bit: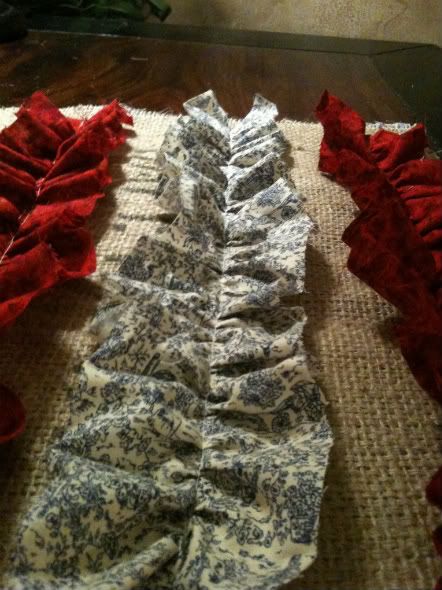 Here is the bottom.....
It'd be a cute decoration for the fourth of July. I'm just glad I finished it! lol